Atomizer
Product Detail
Production Case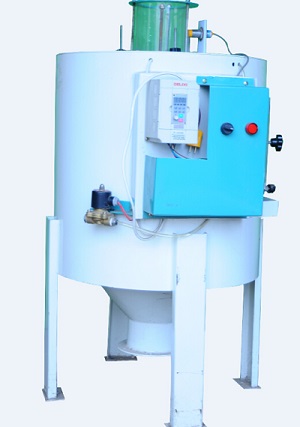 Atomiser, atomizing damper,damping machine or dampener is the first choice in grain moisture adjustment for large, medium and small grain processing plants.
This machine adopts high-speed frequency centrifugal principle, and advanced electric atomization technology.
The device has a low cost, watering evenly, high water adaptability, good atomization effects and stable operation advantages.
The atomizer is ideal to use as a moisture regulating machine in large, medium and small scale grains processing enterprises.
Atomization dampener features:
The atomizer uses good quality materials up to international standard;
Electric centrifugal atomizing technology, stable operation, reliable, high adaptability to water;
Good atomization;
Original motor cooling technology, reliable operation and long duration;
Automatically stop power and water if materials are used up or clogged;
The atomizer is an ideal option for all grain processing plants to adjust moisture content.
Atomization dampener usage:
This machine is mainly used to dampen the particles with tiny water drops under 100 micron.
1. wheat dampening before grinding.
Dampen the wheat before grinding by 0.3%-0.5% and tempering for 30min so as to increase moisture content of wheat husks and soften brans without increasing moisture of endosperms, which improves fiber strength to resist mechanical damage so that maintains the complete brans when grinding.Thus the flour is whitened with less bran specks.
2. coarse rice dampening and wet steeping
Add a machine before hulled coarse rice enters the first grinder.dampened by 0.2%-0.6% and wet steeped for 2.-40min,the coarse rice husks increases its moisture content to 16.5%~17.0%,which makes moisture in husks and rice seeds differs 2-3%.The coarse rice brans expand and become soft after sucking water so that it reduces crush and crack while grinding,which makes the rice more smooth and increases rate of whole rice and yield with less power consumption.
3. dampening before rice polishing
4. adding oil,liquid microelements to feeds
Technical parameter:
Atomized Water Quantity


(L/H)

Outline Size


LxWxH
MMxMMxMM

220V
alternating current
---
Previous:
Air Suction Separator
Next:
Flour Machine Roller
---