Roller Flour Mill
Product Detail
Production Case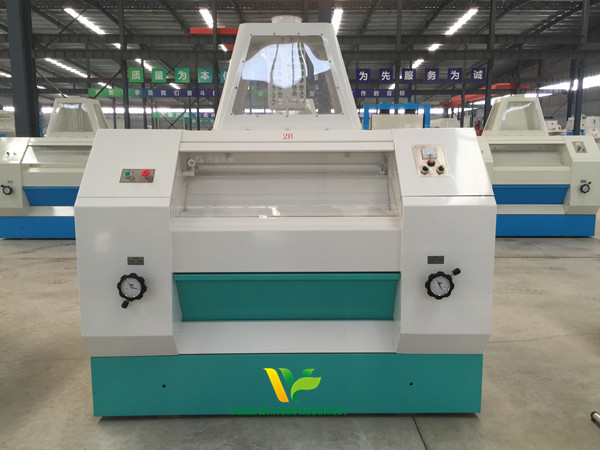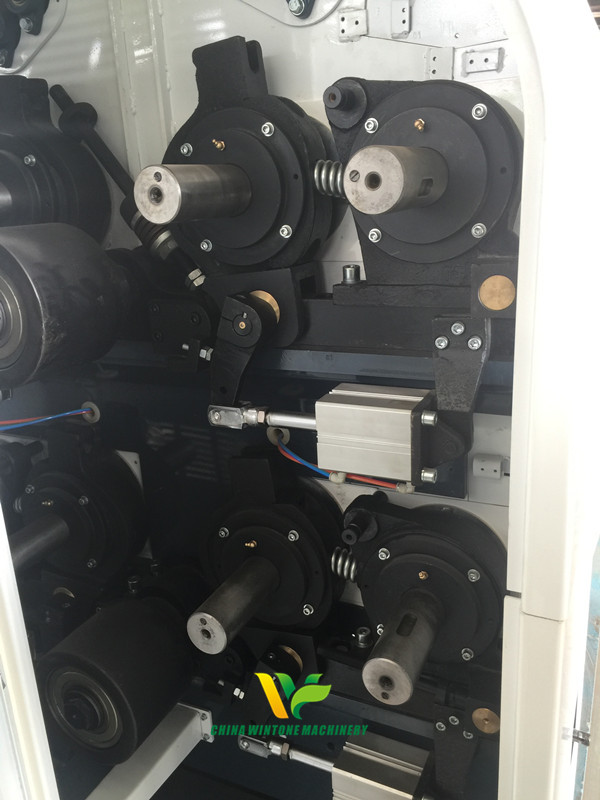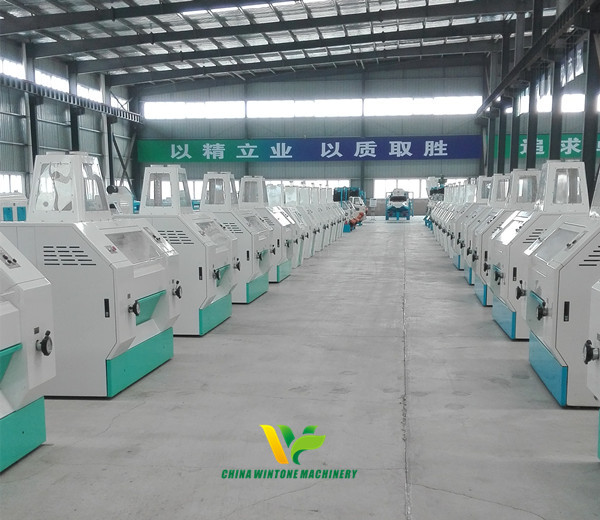 The roller flour mill is composed of
bracket, roller, feeding device, drive, clearance regulator, roller cleaning device, grinding chamber air suction device. The feeding device and clearance regulator are complicated and more important.
The roller is the main part of roller flour mill.
It bears high rotary speed, big pressure and fierce friction so that the roller should be strong, stiff, tough, wear resistant and heat conducting. Its surface should not have sand holes, air holes or cracks. To keep stable operation and uniform roller clearance, the roller should be precise cylinder with cylindricity no more than 0.01mm and roughness of 0.8μm.
The grinding layer is made of alloy chilled iron at the shore hardness of 68°to 78°, thickness is 8-13% of the diameter. The inner layer is made of gray iron. Roller axis is steel 45# which is roughly processed and then pressed into the roller body.
Main technical parameter
| | |
| --- | --- |
| specifications | MS80*25*2 |
| Diameter of roller×length (mm) | φ250×800 |
| fast roller speed(r/min) | 450~680 |
| speed ratio of fast and slow rollers | 1.14:1 1.25:1 1.5:1 2:1 2.5:1 |
| speed range of front feeding roller(r/min) | 60~360 |
| speed ratio between feeding rollers | 3:1 2.5:1 2:1 1.5:1 1:1 |
| power of feeding roller motor (kw) | 0.37 |
| motor for half flour mill | Pole number:6 power: 5~30 kw |
| diameter and slot number of main belt pulley | diameter:φ355 slot number:4,6 |
| pneumatic pressure (Pa) | (5~7)×105 |
| diameter runout of roller body (MM) | 0.02 |
| Dimension (mm) | See in drawing 1 |
| Weight (Kg) | 3250 |
---
Previous:
Low Temperature Wholemeal Flour Mill
---