Low Temperature Wholemeal Flour Mill
Product Detail
Production Case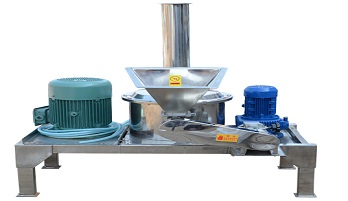 Wholemeal flour machine is stable
in technical function, low noise, power saving, efficient, beautiful and small. The granularity of the wholemeal flour can be adjusted and the temperature increase is steady, which guarantees trace elements. The wholemeal flour machine is suitable for thermal sensitive materials like maize, coarse cereals and wheat.
The wholemeal flour machine is composed of host flour milling machine, flour collecting device, conveying pipe and power control cabinet.
The flour milling machine is installed with wind grading device to adjust wholemeal flour granularity, preventing exceeding milling.
The wholemeal flour is collected by deduster under negative conveying system and discharged by the valve. The wholemeal flour machine is the ideal equipment for fine processing of grain and the food industry.
The wholemeal flour machine is used for wheat, wheat bran, maize, rice, polished round-grained rice, millet, buckwheat, oat, mung bean, soybean, sorghum, black bean and kidney bean.
Technical Parameter: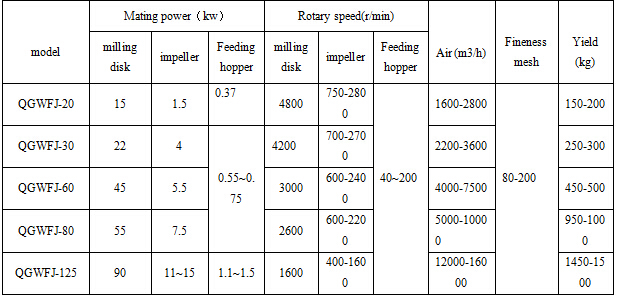 ---
Previous:
Flour Machine Roller
Next:
Roller Flour Mill
---