Pneumatic Flour Mill for Sale
Product Detail
Production Case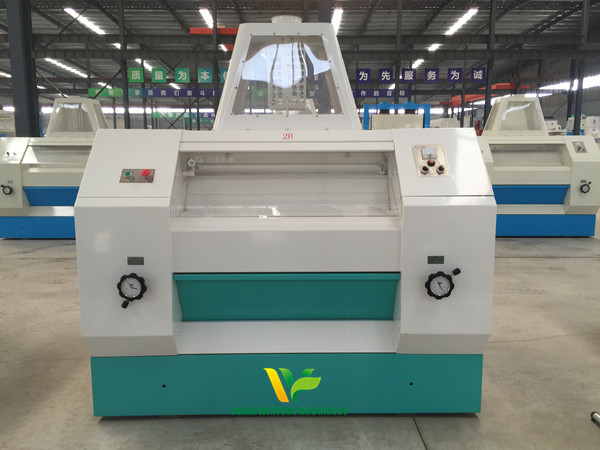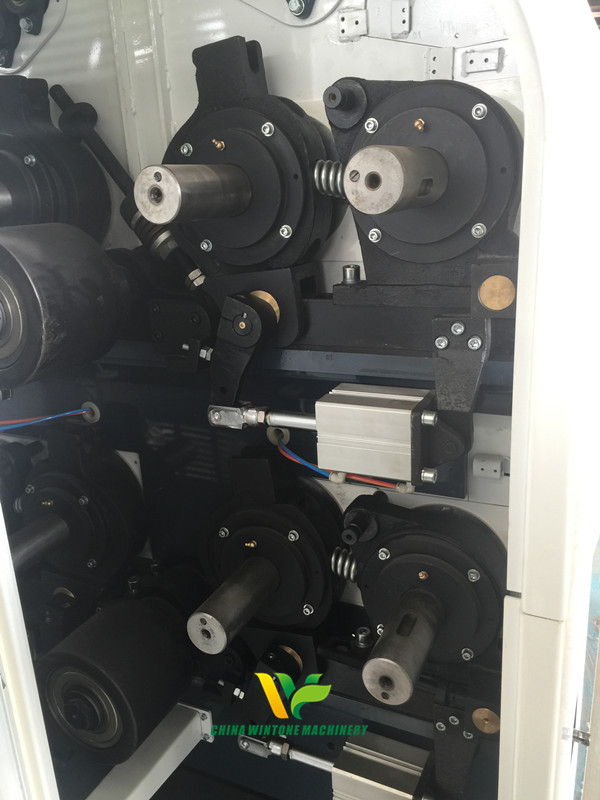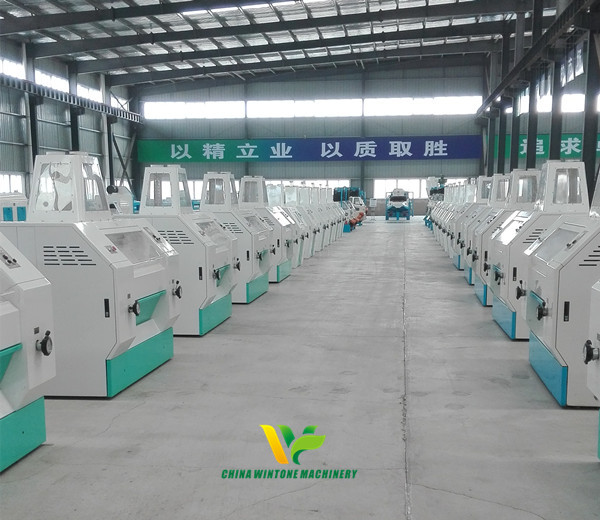 The FMFQ pneumatic flour mill for sale is once formed by compression moulding, no scratch and high precision. The special welding technology makes the machine strong without weld mark. The surface is painted by electrostatic painting technology, lustrous, flat, wear resistant and durable without crack and peeling.
Structure:
FMFQ flour mill for sale integrates with newest concepts and design ideas, whose appearance, control system and configuration have reached advanced international level, a great breakthrough in domestic flour mill industry.
Main Features
1.Professional domestic modeling designer deals with the appearance. The whole machine is exquisite, beautiful and flexible due to perfect combination of plane, straight, curve and filament lines.
2.All the steel sheets are CRS and HRS from Shang hai Bao Steel Plant, smooth and delicate.
3.Observation tube is made of steel plate and organic glass, strong and easily demounted. It protects the electronic level indicator in avoidance of affecting the signal.
4. The feeding roller is driven by gear motor, not only reducing number of spare parts but labor for maintenance. It can be driven by traditional pneumatic clutch according to the client's requirements, convenient to maintain.
5. The double air flues avoid condensation and powder spraying due to unreasonable air flow, effectively decreasing noise.
6.The feeding door opens as the level of the materials. It is wide open when the level is high and small when it is low, which effectively guarantees grinding result.
7. The rolling clearance adjustment system cancels traditional control arm and lifts the pressure spring to pulling rod. The adjusting cylinder flexibly and precisely regulates distance between rollers.
Operation Control
1.Automatical, manual and remote control methods.
2.The feeding door and roller are controlled by gravity sensing system according to flow and level of the materials.
Configuration
1.The grinding rollers are cast by electric stove, the roller heads are thermal refined.
2.The bearings are HRB, ZWZ and LYC, others are all from Luoyang Bearing Company.
3.The tooth wedge is the best in China from Zhejiang Sanmen Sanxing Company, big driving power and life span.
4.Steel sheets are made from Shang Hai Bao Steel Plant.
5.The good quality durable galvanized bolts are over 8.8 strength level.
6.The above configuration greatly reduces the operation costs.
Main technical parameter
| | |
| --- | --- |
| specifications | MS80*25*2 |
| Diameter of roller×length (mm) | φ250×800 |
| fast roller speed(r/min) | 450~680 |
| speed ratio of fast and slow rollers | 1.14:1 1.25:1 1.5:1 2:1 2.5:1 |
| speed range of front feeding roller(r/min) | 60~360 |
| speed ratio between feeding rollers | 3:1 2.5:1 2:1 1.5:1 1:1 |
| power of feeding roller motor (kw) | 0.37 |
| motor for half flour mill | Pole number:6 power: 5~30 kw |
| diameter and slot number of main belt pulley | diameter:φ355 slot number:4,6 |
| pneumatic pressure (Pa) | (5~7)×105 |
| diameter runout of roller body (MM) | 0.02 |
| Dimension (mm) | See in drawing 1 |
| Weight (Kg) | 3250 |
---
Previous:
Wheat Flour Mill Vibrating Screen
---