Buried Scraper Conveyor
Product Detail
Production Case
Buried scraper conveyor uses the scraper installed on the chain to push the material left in the closed trough to the front. So this scraper conveyor is widely used to convey all kinds of powdery and granular raw material.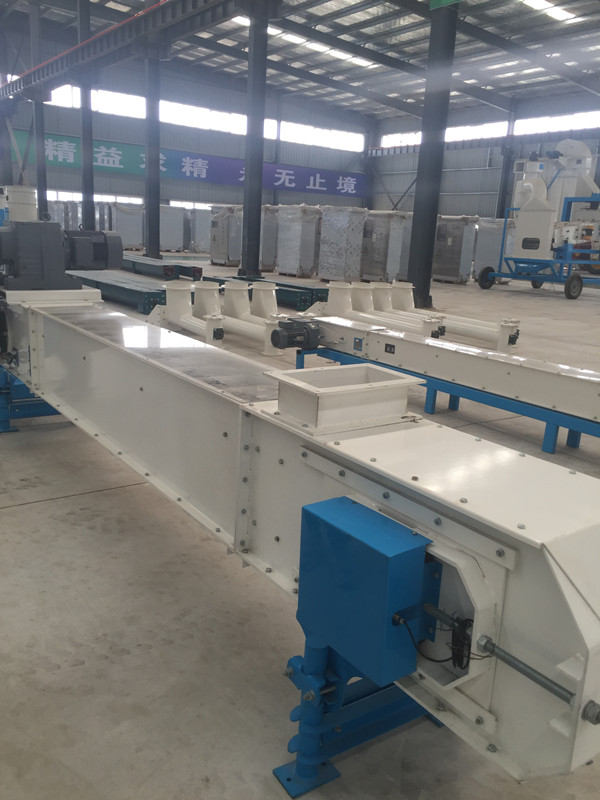 Advantages of buried scraper conveyor:
-It can convey various kinds of powdery and granular material.
-With automatic alarm system.
-The guide rail is made of special material.
-The scraper blade is made of polyurethane material, easy to operate and extend its working life.
-Chain for high strength high wear resistance, long conveying distance.
-The engine tail has advanced design, easy to operate, it can extend its working life.
-It is widely used for port, pier, oil, chemcial, grain, flour, malt, alcohol, semi-finished products feed and other materials.
Buried scraper conveyor is developed by Win Tone Machinery. If you have any questions, please let us know!


*********************************************************************************************************************************************
OUR FACTORY:

FAIRS:

CUSTOMER VISIT:
OUR SALES TEAM:
---
Previous:
Wheat Flour Mill Magnetic Separator
Next:
Air Lock
---